Hello 2020.In the trends of manicure 2020, sympathy for the classics is still visible. Creative experiments of a different style are welcome. The onset of cold weather with multi-layered clothing, thick shoes and scarves in several layers assign an episodic role to pedicure. A manicure comes out in first place, with which you can flash in front of others, and please yourself.
Trends in manicure do not change often, and you can't name them cardinal. In the fashionable set of the coming season, the style that has already become familiar with the new nail trends will be intertwined. Fashion and manicure 2020 go hand in hand. Fashion references of a stylish wardrobe to the 90s will be traced in the nail. Love for the amygdala shape of the nails and the soft square only strengthened. Remained color preferences, among which white and black prevail, saturated red and beloved by aristocratic ladies – nude. So that fashionistas do not get bored, stylists come up with the latest nails 2020, which found itself in the original nail decoration.
Trend No. 1 – bubble manicure with foam
The original trendy 2020 manicure called bubble leads the hit parade of new products. Enchanting effect is achieved with the help of soap foam, which is involved in the process. The nail plate is completely varnished in any color or several shades to obtain a beautiful gradient. Then, on the entire surface or only on a part of it, ordinary soapy foam is applied. It is dried and fixed. Due to the different in shape and size of the bubbles, unique patterns are obtained that are not repeated.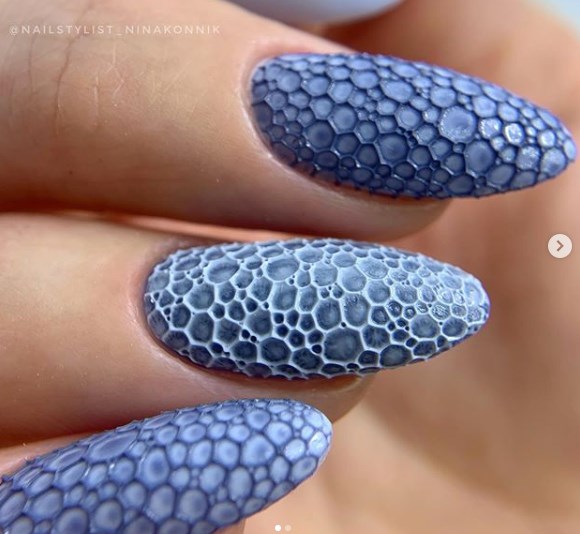 Bubble manicure most effectively looks with a glossy finish (photo of a fashionable manicure). But it can also be performed on a matte surface of any color, or with a degrade effect, with full or partial coating of bubbles.
Trend No. 2 – manicure with fast drawings.
The latest fashion trends of manicure 2020 especially gravitate to drawings of different genres. The decor, which is performed with masterly craftsmanship, is unlimited in its fantasies. The basis is a white lacquered surface on which, as on an art canvas, picturesque drawings are created. A variety of unique pictures affects others like hypnosis, but not every girl can decide on bold art.
Genre pictures have already declared themselves as the trend of next year. In the photo with fashionable manicure and abstract sketches, and seasonal patterns, with juicy exotic fruits, autumn berries and bright leaves.
Trend No. 3 – manicure in nude tones.
The elegant range of nude triumphs triumphantly and gravitates towards delicate pastels. They are in no hurry to leave the fashionable Olympus covering milky and translucent shades. Their sophisticated nobility is best suited for short nails, but variations with a different length are not prohibited. Nude shades are also the favorites of the autumn-winter shows 2020. As an option, you can move away from the traditional light beige shade and include a soft peach shade in the game.
Exquisite manicure 2020, taking into account fashion trends, allows on one of the nails a miniature drawing, flirty and barely noticeable (photo). It will relieve the refined image from boredom, will become a small touch of neutral minimalism.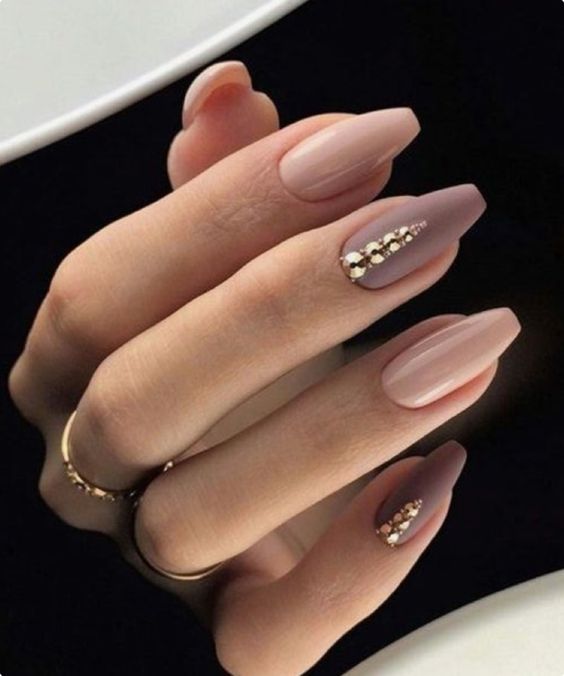 Trend No. 4 – thin line manicure
The fashion trend of thin line manicure, which professionals call line art, has gathered a large army of fans. To create it, the nail master uses the finest brush or gel cobweb. Ready-made sliders can also be used. It is performed using one color: black or white drawings on the surface of any shade.
In the photo with a fashionable manicure, the background is a single-color glossy varnish surface. Floral motifs, insect outlines or lace ornaments are popular. They are located symmetrically on the surface of the nail plate or with slight asymmetry. Especially elegant look in combination with the nude color of the varnish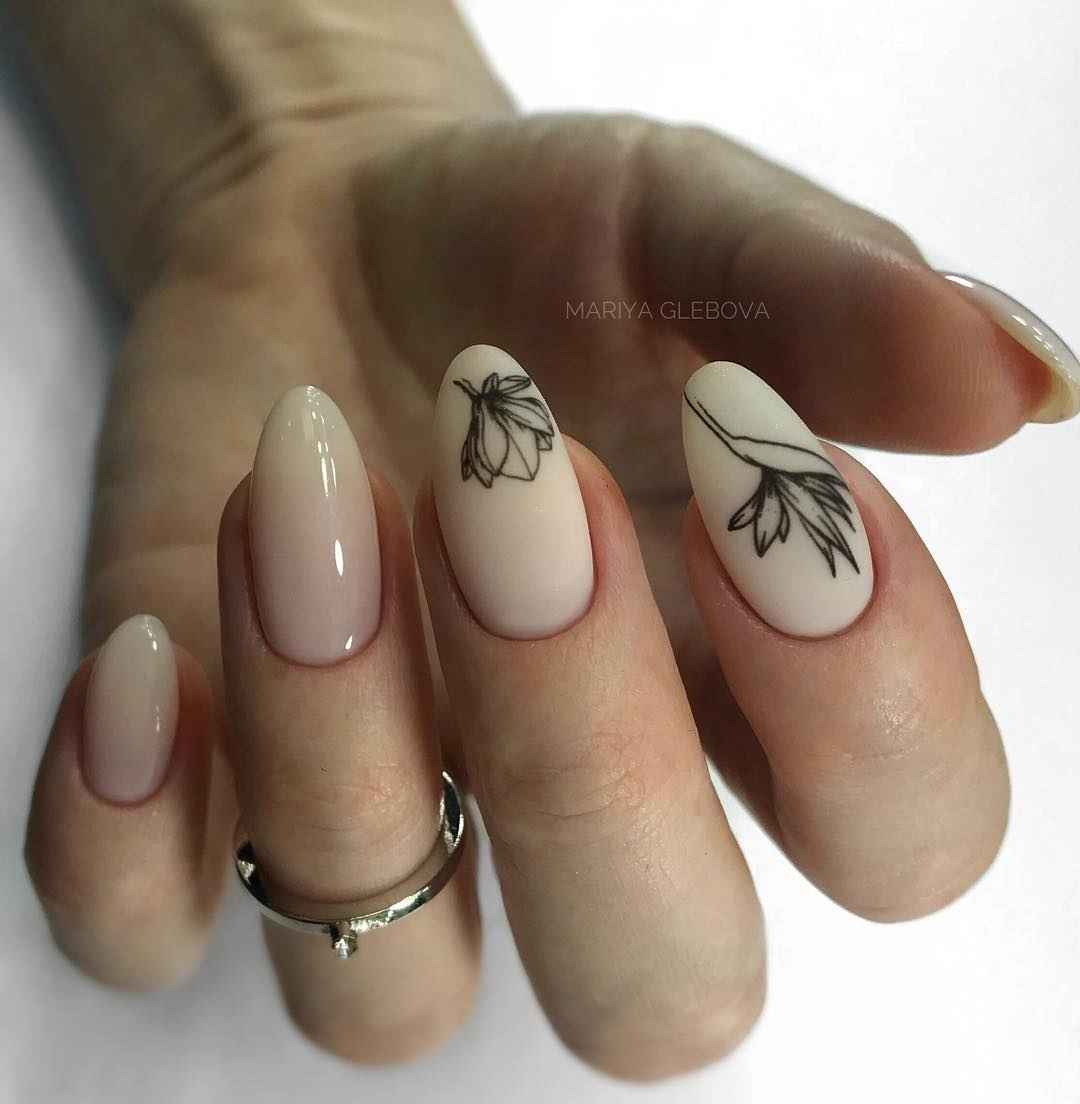 Trend No. 5 – manicure with drawings using the stamping technique.
Cool looks like a laconic nail design with clear lines, stripes and strokes made using the stamping technique, which means stamping in English. Original patterns and unusual ornaments are applied to the nail plate using special tools. The artist does not require artistic abilities, but looks great.
With the help of stamping, which is applied only to part of the nail plate, stylish ideas are embodied. Multi-colored broken lines with a smooth gradient, scaly print combined with bright varnish. The novelty is popular among women of any age.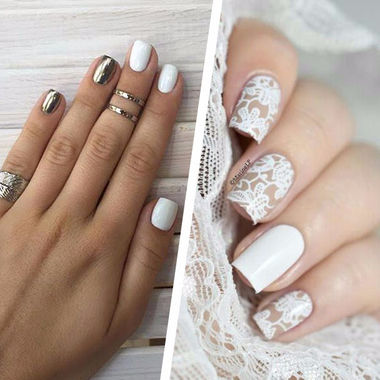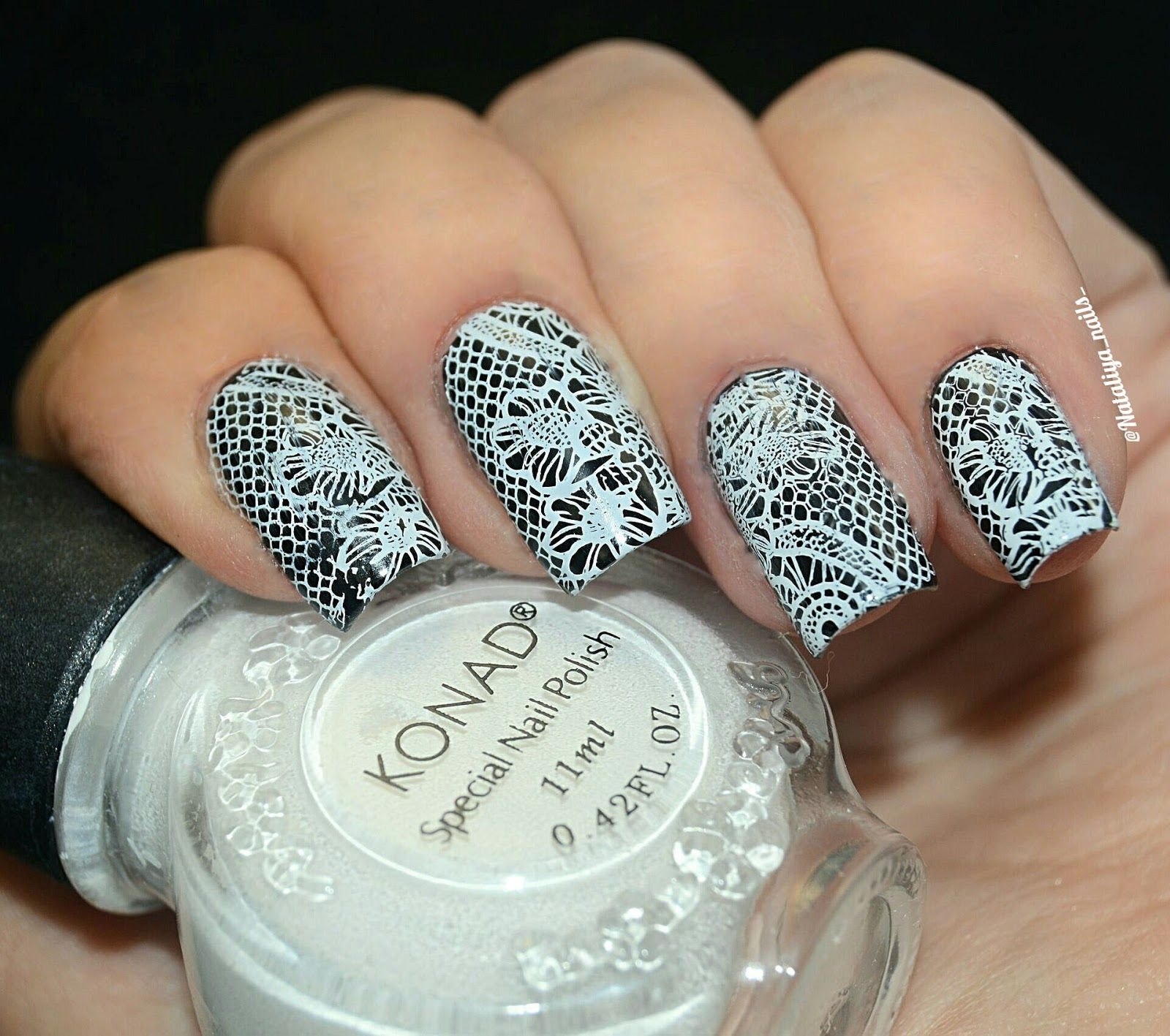 Trend No. 6 – manicure with geometry elements.
Geometric nail art – the trend in manicure is not new. He appeared on the fashion arena a few years ago and approached the 2019-2020 season at the peak of his popularity. Simplicity, minimalism and conciseness are the main features of a manicure with elements of geometry. He is valued by good-tasted business women who carefully think through every detail of their image.
Elements of geometry are intertwined with fragments of colors, outlines of figures and inscriptions. It looks interesting, but not intrusive. Decor in the form of stones of strict geometric shape is allowed, which gives the manicure a special chic.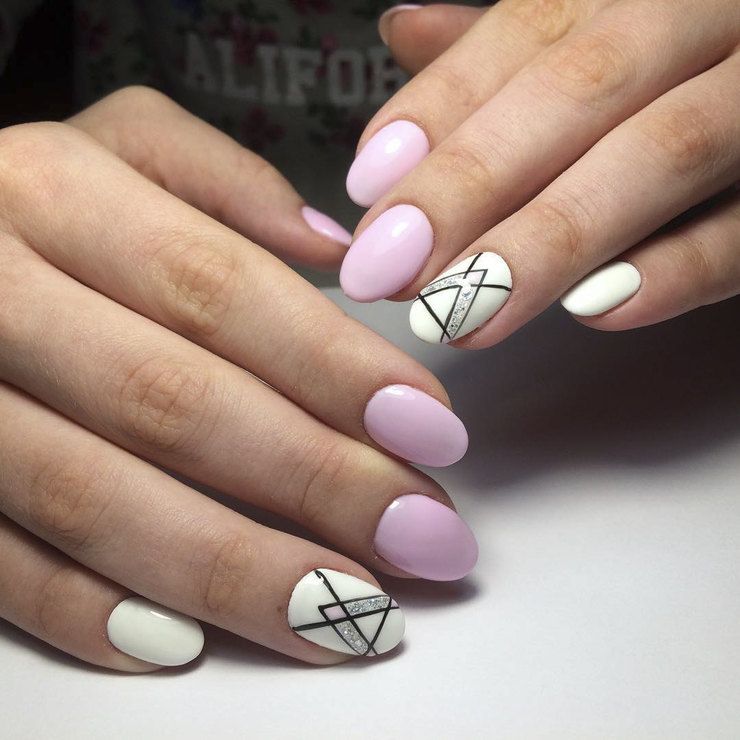 Trend No. 7 – watercolor manicure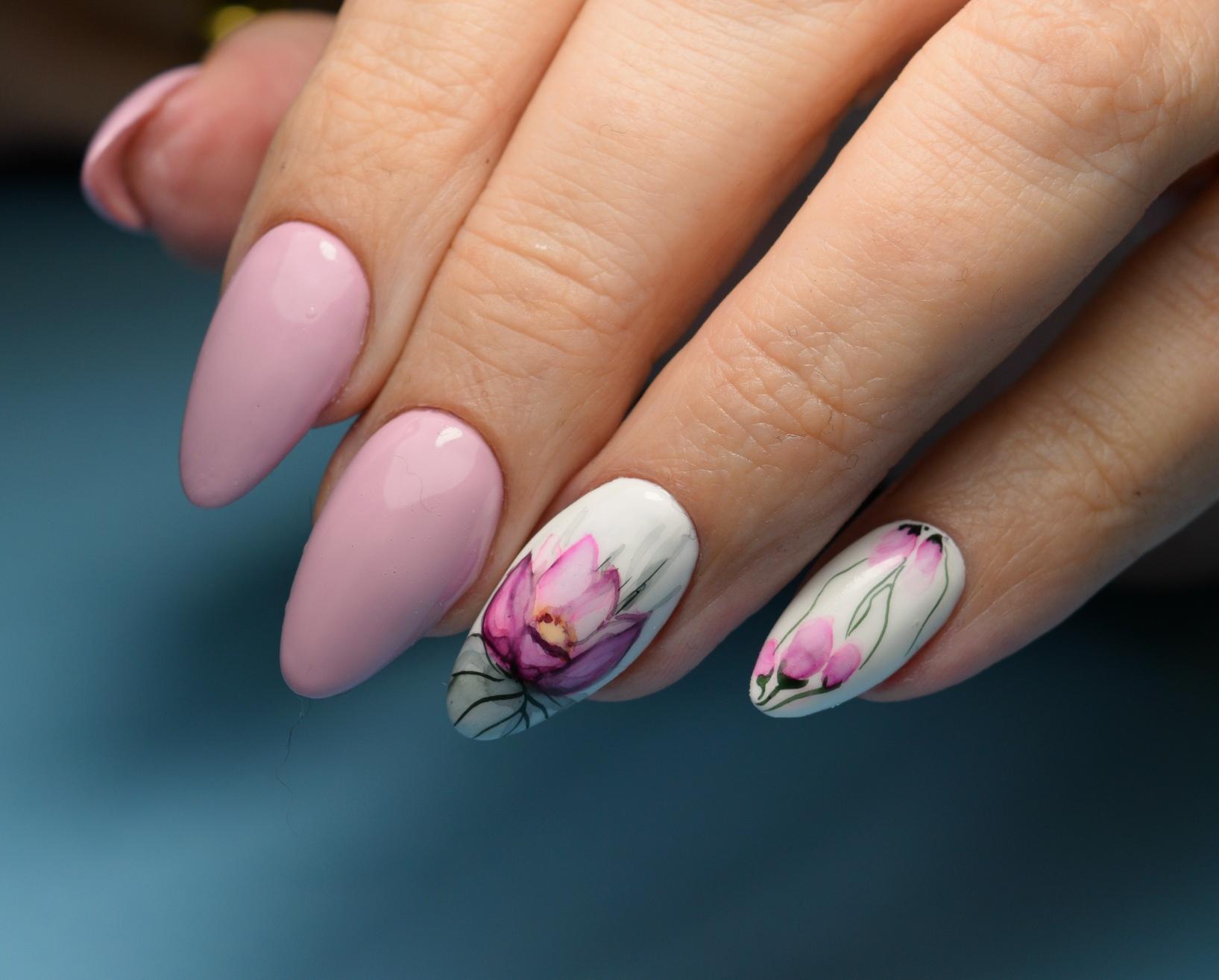 A beautiful watercolor manicure strikes the most experienced connoisseurs of exclusive nail art. It is carried out only with the help of watercolor hand painting. Requires high professionalism and good artistic abilities from the master. Performed by real watercolor paints, effectively conveys color transitions and halftones.
The background, as for paintings, is most often white. The subjects of the drawings are different. Floral motifs and birds, fragments of plants and exotic insects. Nails with plot design are considered to be masterpieces: Paris, the Eiffel Tower, seasonal and weather pictures.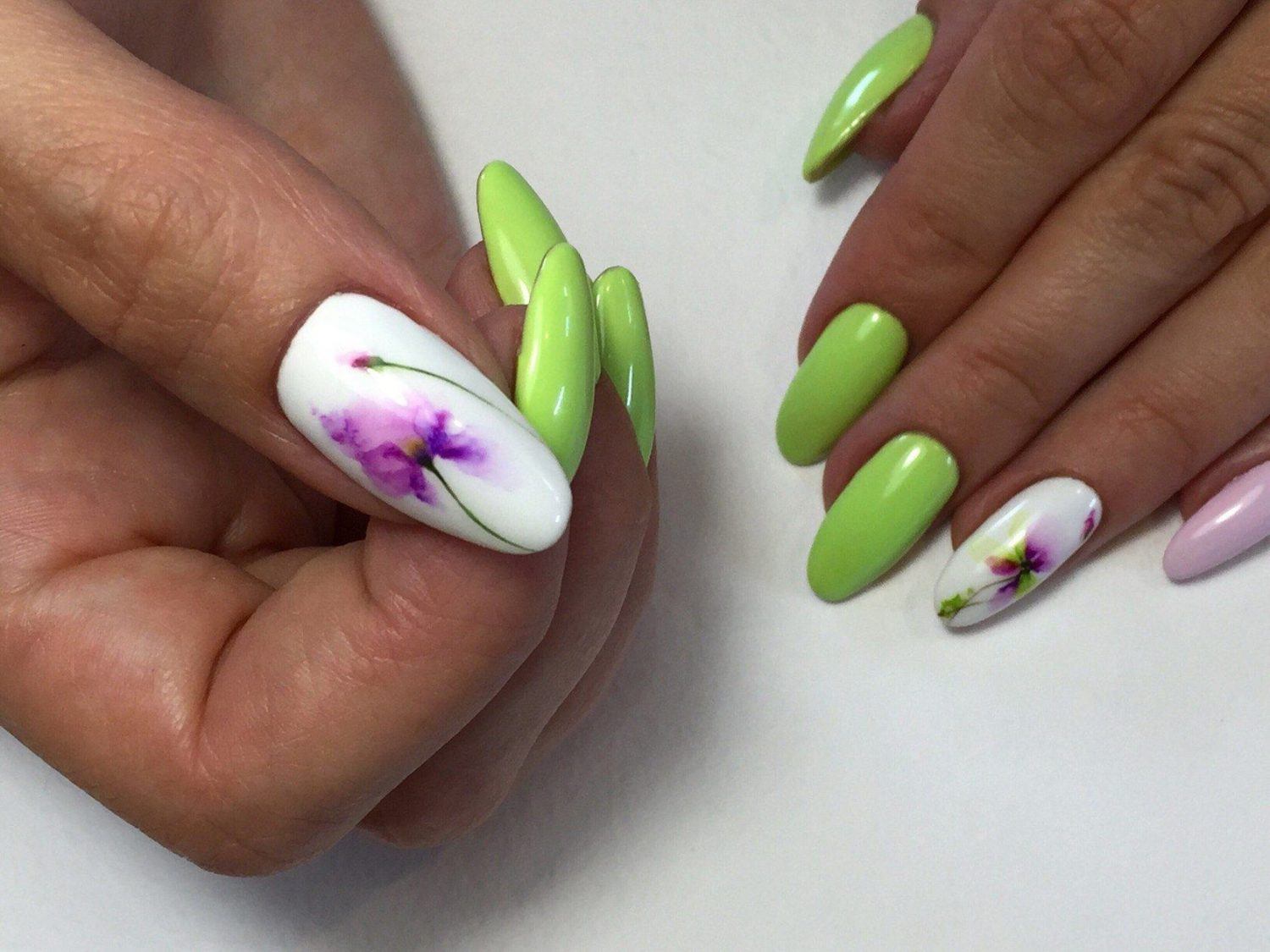 Trend No. 8 – combined manicure.
Popular winter manicure 2020 – combined, in the design of which several different techniques are used. Foil and rubbing, the transparent technique of coating the nails in combination with partially open areas, the technique of thin lines and fast drawings – the scope for imagination of the nail artist is unlimited. Not attached to the occasion or style of clothing. Can be applied on short nails.
The most fashionable combined manicure looks great in any look. Decorated in the colors of delicate pastels with a delicate and elegant decor, it will be appropriate in a business look. A manicure created on the basis of bright and rich shades, using abstract elements, will fit into the youth style.
Trend No. 9 – manicure with thematic and seasonal patterns.
Bright and juicy manicure spring 2020 will attract the attention of fashionable girls with drawings of different subjects. Timed to the onset of the season or holiday, they amaze with the skill of execution and a variety of ideas. Elements of floristry and funny little animals, welcome letters and cartoon characters look fervently, emphasizing the light youthful images of young fashionistas.
Background of thematic and seasonal drawings is traditional white color or another gentle and pleasant tone, on which original images will stand out in contrast. Manicure autumn 2020 with yellow leaves, fruits of trees and other floristry looks fresh and unbanal.
Trend No. 10 – manicure with a cobweb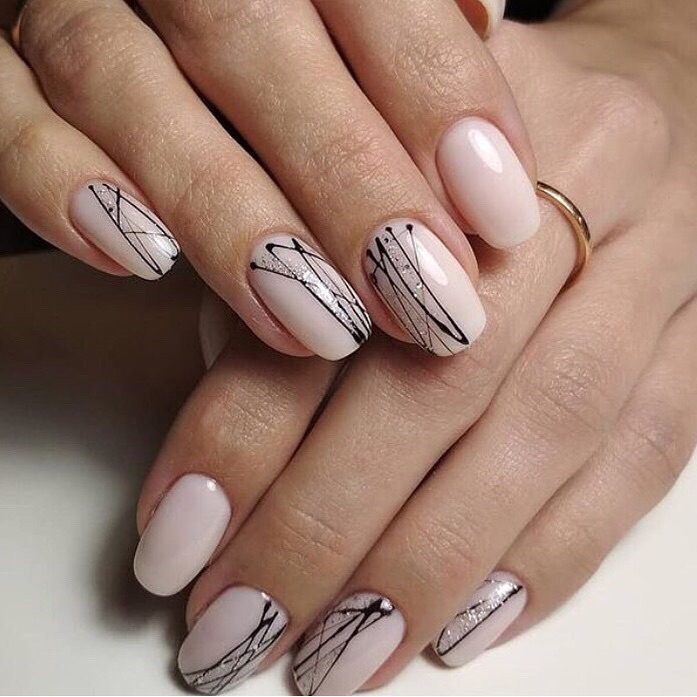 For discreet ladies who miss elegantly decorated nails, new trends in manicure 2020 have provided a manicure with a cobweb. Made with a thick gel, it makes it possible to draw intricate lines on the surface of the nail plate.
The original nail decor opens up unlimited possibilities for creativity. Against the background of light pastel or other delicate shades, the master randomly draws real masterpieces.